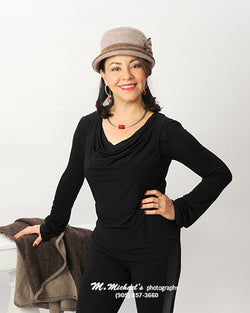 Private Shopping With Grettel
Grettel will be more than happy to help you find the ideal gift for the person you have in mind to give something absolutely special. From the extensive ideas in each shelve to build an exquisite gift and basket to the luxury fine art at the gallery.  She will listen to your preferences and will add to it what is appropriate to finalized the perfect gift.
If you already have some items you want to be introduced to the gift at Baci bring, it over and together we are going to make an outstanding gift!